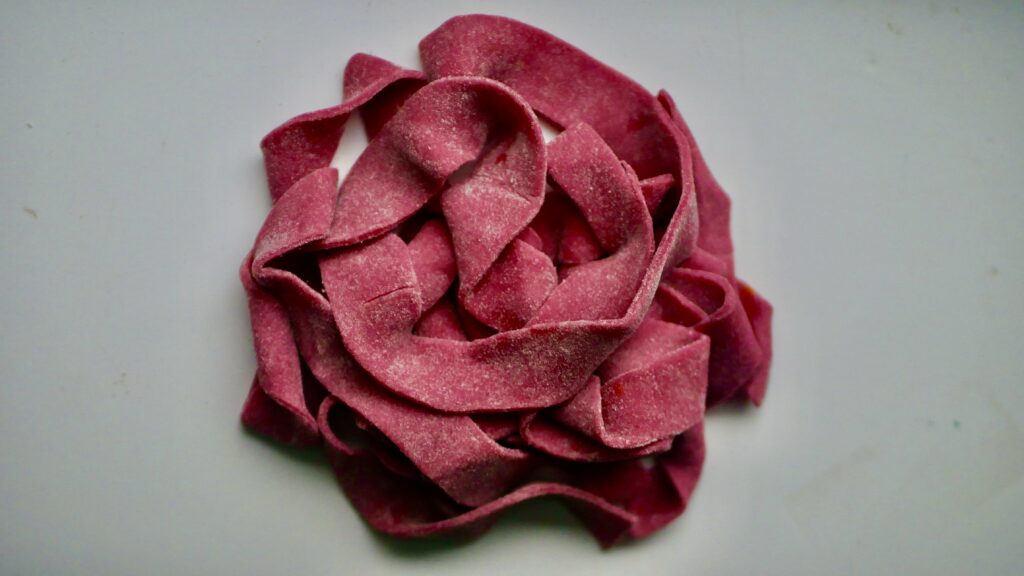 Coloured naturally with beets, this hand made pasta dough only uses flour, eggs and pureed beetroot. The beetroot lends a beautiful earthy flavour and of course gorgeous colour.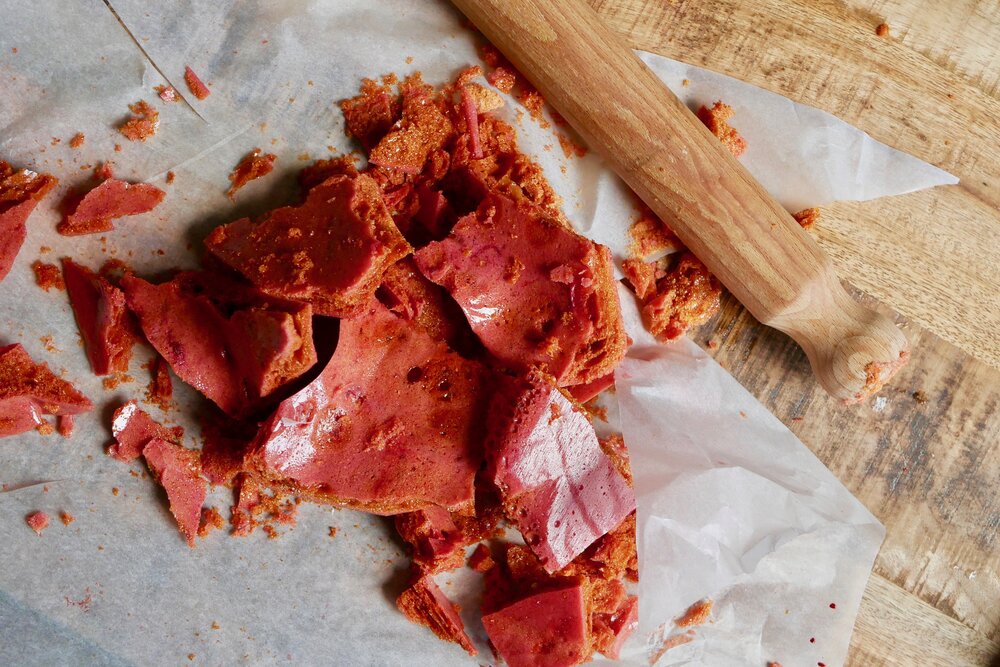 Crisp and airy sponge toffee with the addition of beet. This beet sponge toffee taste primarily the same as regular sponge toffee but with the added complexity and earthiness of beetroot. The beet juice and powder also add a beautiful colour and make this toffee stunningly pink. This would make a great addition to any […]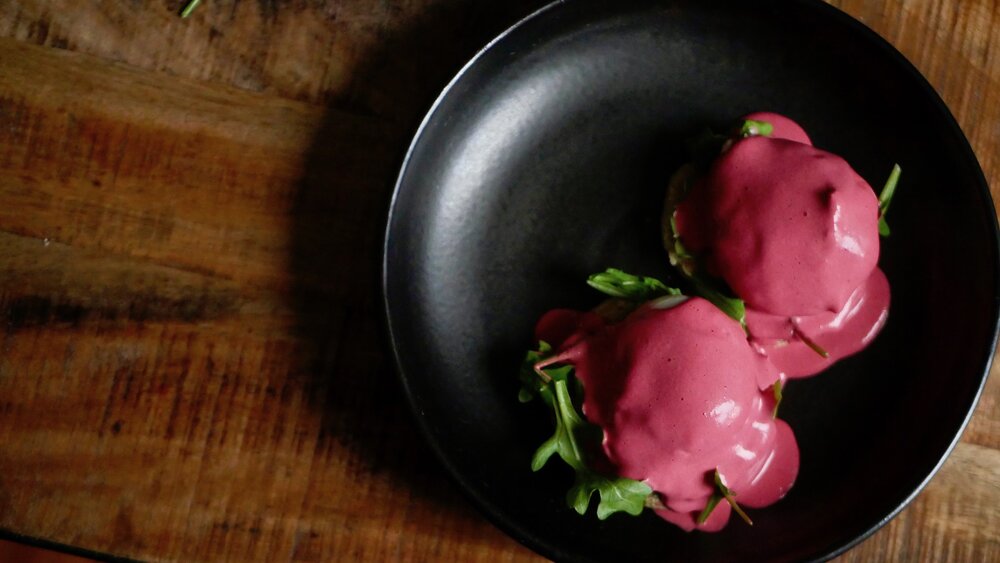 Vibrant fuchsia and enhanced with the earthy sweetness of beetroot, this beet hollandaise stands out on any plate of eggs Benedict.