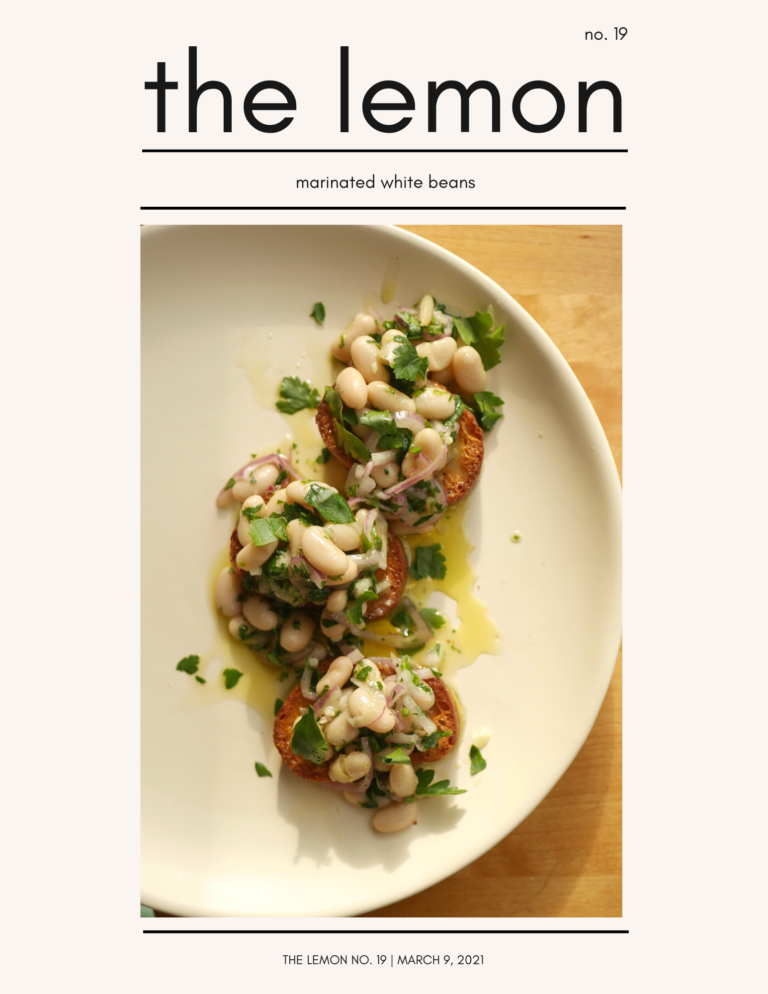 Hey everyone! I hope you're all having a great week.  I've been working on some of the final videos in the series which will be out very very soon.  I'll be sure to send the trailer out to you all in advance of the actual drop on Youtube. 
Here are some more process shots for you.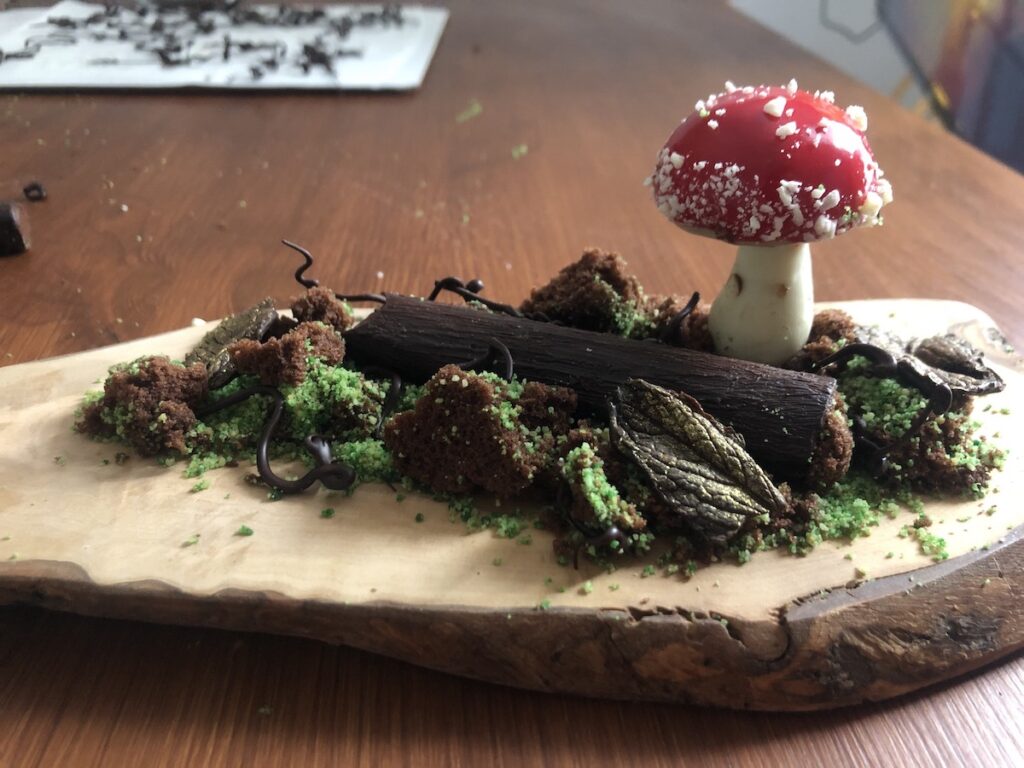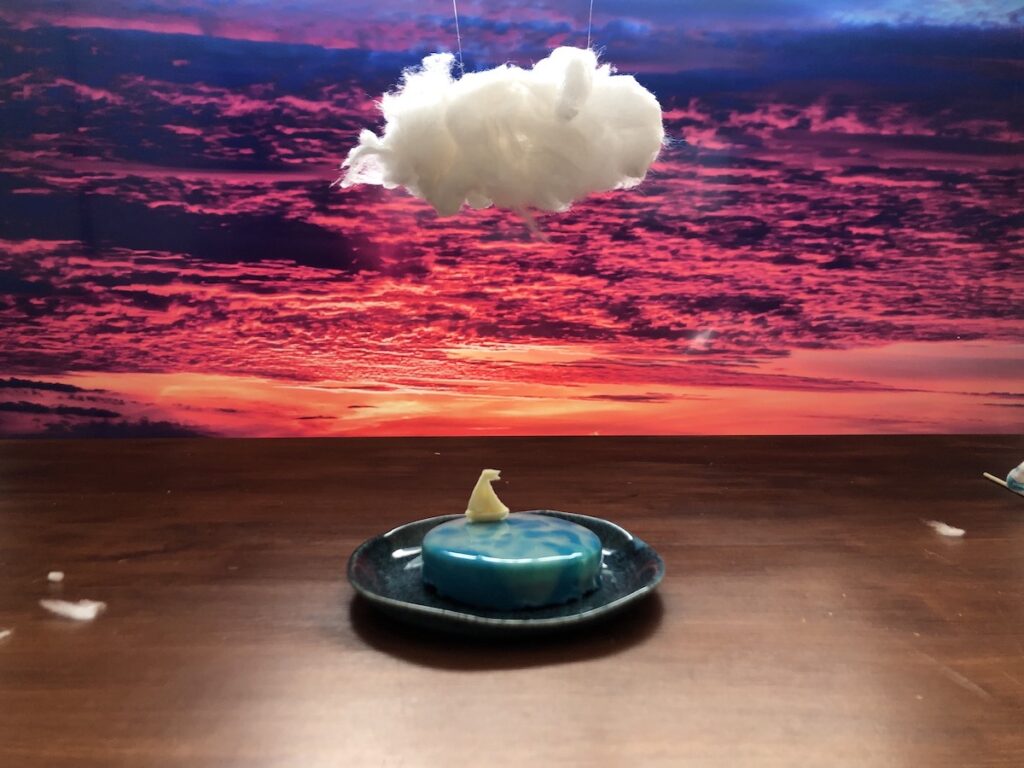 In other news, I have been mildly obsessed with white beans lately.  I think I've eaten them four times over the last week and a half.  I don't know why but hey, they're delicious. 
This recipe is super easy to make, the beans are creamy, the lemon makes it tart and vibrant, there's sauce, there's crunchy toast… I mean, just make this.  You can cook your own beans but this is just a recipe using canned beans because it's easy but if you've got the time to cook your own then go to town.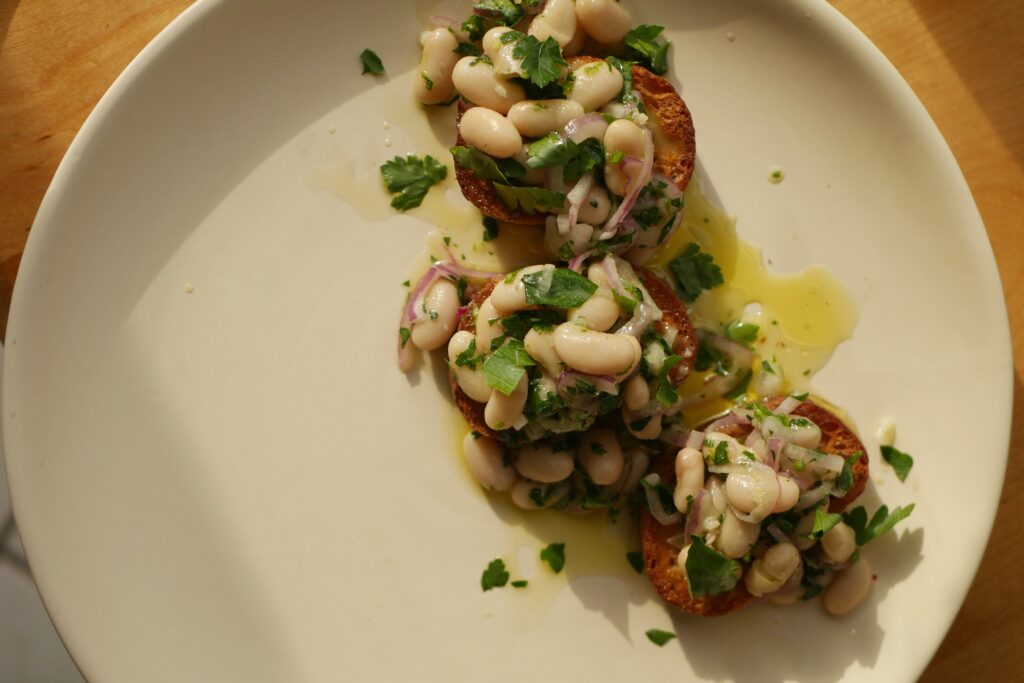 Marinated White Beans on Toast
INGREDIENTS
1 can 540 ml (19 0z) can of white beans
Zest of 1 lemon
Juice of 2 lemons
Half a bunch of flat leaf parsley, chopped
1 clove of garlic, minced
1 shallot, halved and sliced thinly
Olive oil
Salt to taste
Baguette or loaf of crusty bread
METHOD
In a medium sized mixing bowl, combine the lemon zest, juice, chopped flat leaf parsley, and a minced clove of garlic with a good glug of olive oil.

 

Halve a shallot and slice each half thinly before tossing this into the mixing bowl. 
Open your can of beans and strain then run under cold water in the strainer to rinse of any excess liquid from the can.
Dump the rinsed white beans into the mixing bowl along with everything else and stir.

 

Add in a good pinch of salt, some more olive oil so the beans are nicely coated and then taste and adjust seasoning. Beans love salt and will likely need a good amount but use your judgment as some canned beans can be saltier than others. 
Leave to marinate for 30 minutes.
For the bread, cut nice thick slices of and drizzle both sides with olive oil.

 

Place on a baking sheet and bake at 350F (175C) until golden. 
To serve, spoon the beans over the toasts and drizzle with more olive oil.