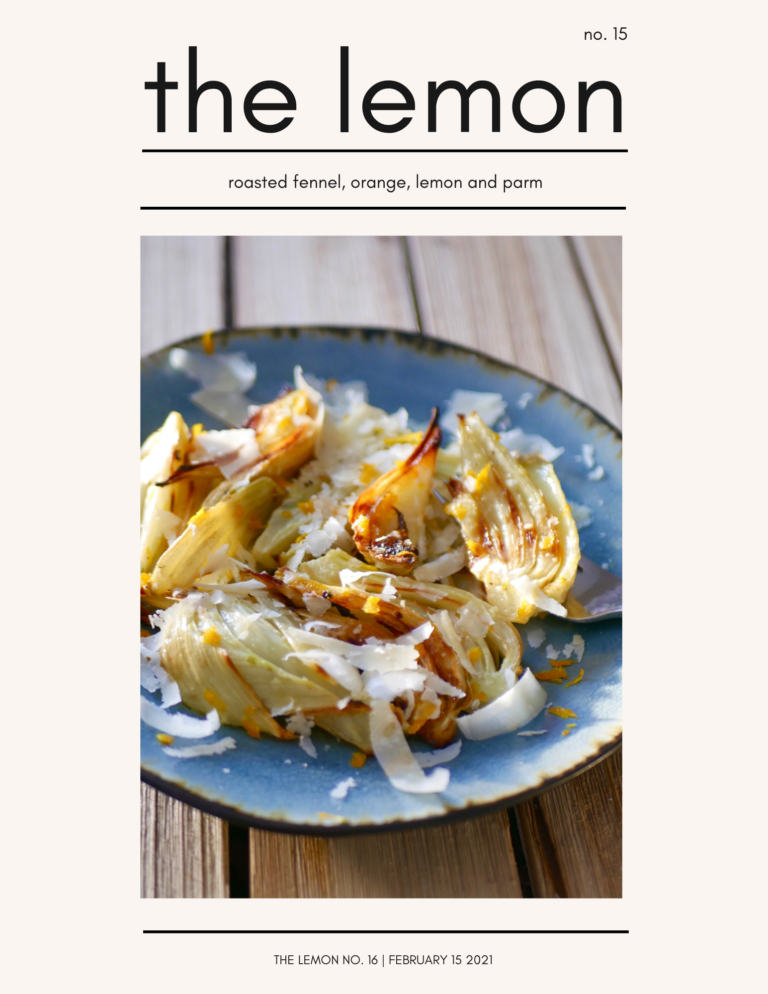 I have never been a particular big fan of fennel or any other anise or liquorice flavours if I'm being perfectly honest.  Why anyone would choose to eat black liquorice which tastes like sugar and hate when they could eat the much more delicious and mild strawberry flavoured twizzlers will always be beyond me.  I don't get it. In fact, I don't really get why anyone would choose to eat liquorice at all when there are so many objectively better snacks and candies to choose from.
When I was in elementary school I spent a week up North in Haliburton at Girl Guide Camp.  Yes, I was a Girl Guide, not a very good one I might add.  Halfway through the week they sat us all down and forced us to eat one single black liquorice jujube each in order to keep us "regular."  I refused for a good long while before eventually giving in so I could get on with my day.  I can't imagine what digestive miracle magic the camp counsellors thought one single jujube would do, but, whatever I guess.  They tried.
I still won't eat black liquorice but fennel and star anise in some forms have grown on me.  I quite like a bit of star anise in a chili oil or used to bring complexity to mulled wine and spice mixes.  I worked with a pastry chef once who would grate a bit of star anise into her batter for almond biscotti.  I remember thinking, what in the hell is this lady doing until she served me one of the most delicious, most flavourful biscotti I'd ever eaten in my whole life.  The anise flavour didn't come through as I expected, it instead enhanced the almonds and brought out their sweet cherry and Amaretto flavours.  To this day, I add a bit of grated star anise to my biscotti.
Fennel for me is hit and miss.  I find that it has to be accompanied by the right flavours and the flavours have to go well with how it's cooked (or not cooked).  Fennel goes well with bright punchy flavours like green apple, garlic, lemon, orange and grapefruit.  It also goes well with things that mellow it a bit like a nice rounded olive oil or melted butter. You can eat it thinly shaved in a salad, toss it in oil and roast it or sauté it in butter. 
For this recipe, I roasted the fennel off in wedges until they were soft and their edges were beginning to brown then, I tossed them in a lemon and orange vinaigrette. Super easy and hugely flavourful.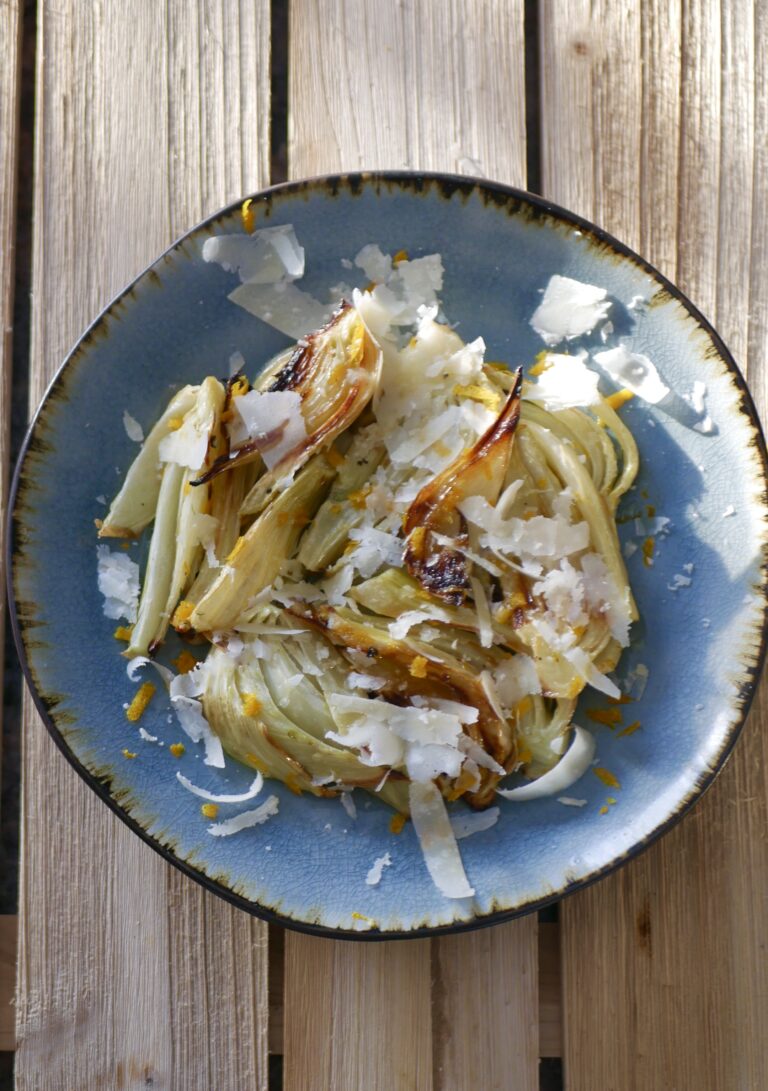 ROASTED FENNEL, ORANGE, LEMON & PARM
INGREDIENTS
ROASTED FENNEL
  2 bulbs of fennel, cut into 1/2 inch wedges
  2 tbsp neutral oil
  Salt
VINAIGRETTE
  Juice from half a lemon (about 2 tbsp)
  2 tsp orange zest
  Juice from half a small orange (about 2 tbsp)
  3 tbsp olive oil
  Salt and cracked pepper to taste
SERVE WITH
  Salt
  Cracked black pepper
  Shaved parmigiano reggiano
METHOD
Cut your fennel bulbs in half lengthwise then cut the halves into 1/2 inch wedges.  Toss with a neutral oil and a bit of salt then lay them out onto a parchment or silpat lined baking sheet.
Roast at 400 F (200 C) for approximately 20 minutes until the fennel wedges are fork tender and the edges begin to brown.  If you'd like some more colour on the top, you can put the oven on broil for 2-3 minutes to get the tops slightly more caramelized.
While the fennel roasts, start on your vinaigrette.  I like to toss the roasted fennel slices straight in right when they come out of the oven.  As things cool they act sort of like sponges and soak up and flavours around them.
In a bowl, quickly whisk together the lemon juice, orange juice, orange zest, olive oil, salt and pepper.  Give it a taste and adjust as necessary.  This isn't an exact recipe and if you want it a bit more mild add some more olive oil oil, if you want it a bit sweeter add more orange juice etc.  You can reserve some orange zest to sprinkle over the top of the salad later.
When the fennel comes out of the oven, get it straight into the vinaigrette.  Toss the wedges around so they're well coated then leave to cool.  You can eat the roast fennel warm after about five minutes or cool it in the fridge and eat chilled. 
To serve, pop it onto a plate and spoon over the vinaigrette from the bottom of the bowl.  Add a pinch of flakey salt and some cracked black pepper and finish with a good amount of shaved parmigiano reggiano.  Use a vegetable peeler to get nice long strips of thinly sliced parm.