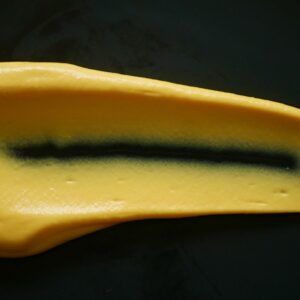 Butternut Squash Purée
Glossy, silky, smooth butternut squash purée. It looks impressive and is actually really easy to make.
Ingredients
Butternut Squash

Cream

Butter

Salt and Pepper
Instructions
Roast your squash, skin side up until soft at 400 F (205 C) for 40-45 minutes until the flesh is soft and easily pierced with a fork.

Peel off the skins and place in a blender with a dash of cream (just enough to get it going in the blender) and blend until smooth. Depending on the consistency you are looking for you can decided whether you want to add more or leave the purée as is.

Once you've got the texture you're looking for season the purée and add in a few knobs of butter. This will emulsify the purée and give it a beautiful glossy, shine.

Serve this with anything that goes well with squash, think walnuts, pecans, autumnal seafood, pork, apples, pears etc.
Video