This is a recipe for a super simple cranberry fluid gel. Both tart and sweet it pairs perfectly with loads of Christmas and winter desserts as well as with savoury mains like duck and venison. The bright pink colour is natural and super vibrant on any plate.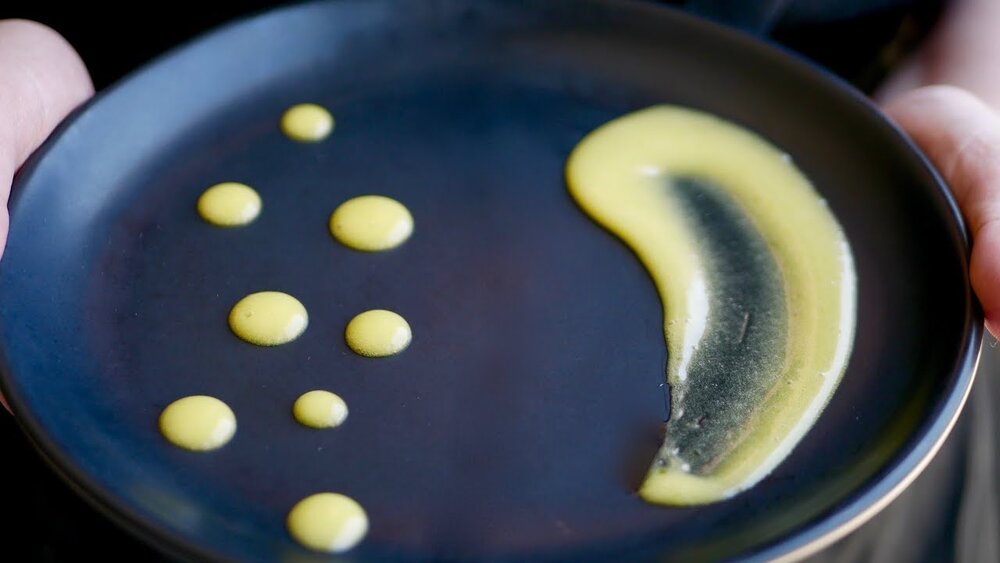 This is a quick and simple recipe for a sweet, bright yellow, olive oil gel that goes well with lemon and chocolate desserts. It adds a hit of colour and an interesting flavour component to desserts.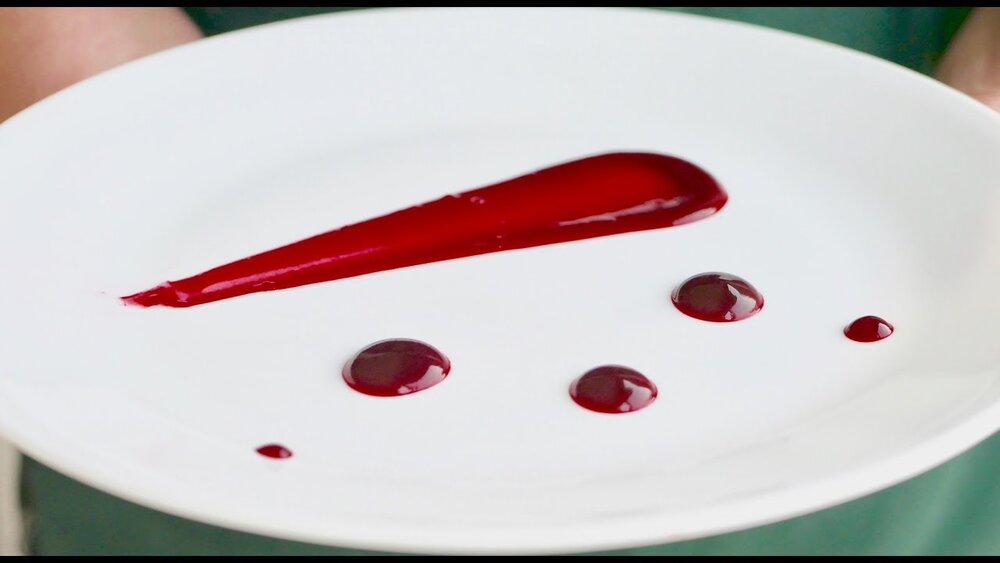 Super smooth, glossy beet fluid gel.